185 headsets claimed.

Limited Availability
Wear Modius SLEEP for just
30 minutes before bed

each night and start to experience life changing benefits from week one.

Fall asleep faster

Wake up less during the night

Feel more energized during the day

Improve your overall sleep quality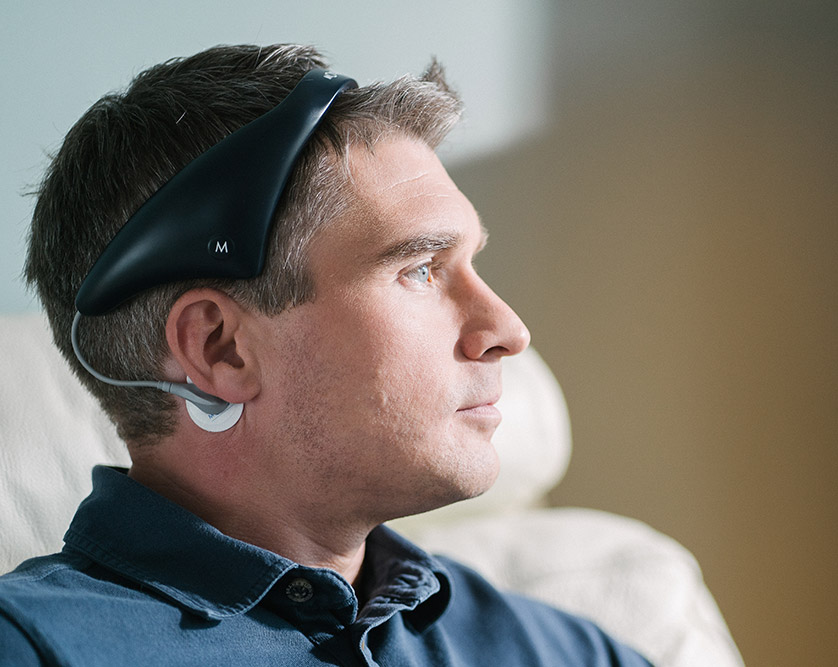 Feel like you've tried everything to get a good night's sleep?
Modius SLEEP is different
Unlike other sleep headsets that are limited to passively reading brain-wave activity,
Modius SLEEP actively stimulates the key sleep neurons in the brain helping to fix your sleep problems for good.
Modius SLEEP is also...
Drug Free

Non-Invasive

Safe

Effective
Using Modius couldn't be easier
Transform your sleep in just 30 minutes a day
Modius SLEEP is
already changing lives
We conducted a 30-day study with adults who self-reported sleep difficulties and after using Modius SLEEP we found that:
95%

of participants improved their
overall Insomnia Severity Index (ISI) score;
85%

were more satisfied with their sleep pattern;
75%

reported positive impact on their daily functioning.

We were delighted that the Modius SLEEP technology had impacted their lives so significantly in just 30 days. Watch some of their sleep stories below…
We were delighted that the Modius SLEEP technology had impacted their lives so significantly in just 30 days. Watch some of their sleep stories below…
The headset is really easy to use. I found a positive impact on my sleep. If I woke up in the middle of the night, I was able to get back to sleep really quickly.

Corrina

I had a better quality sleep, I woke up feeling refreshed and feeling like I had a proper nights sleep, which fed through to a better mood during the day.

Simon

Modius Sleep was something new, something different and exciting. For the first time in a long time I was getting a consistent night's sleep, every night.

Colin

After using the headset I found it so much easier to fall asleep. My head would hit the pillow and I would be out. The next day I would be up and ready to go, which I wasn't used to.

Andrew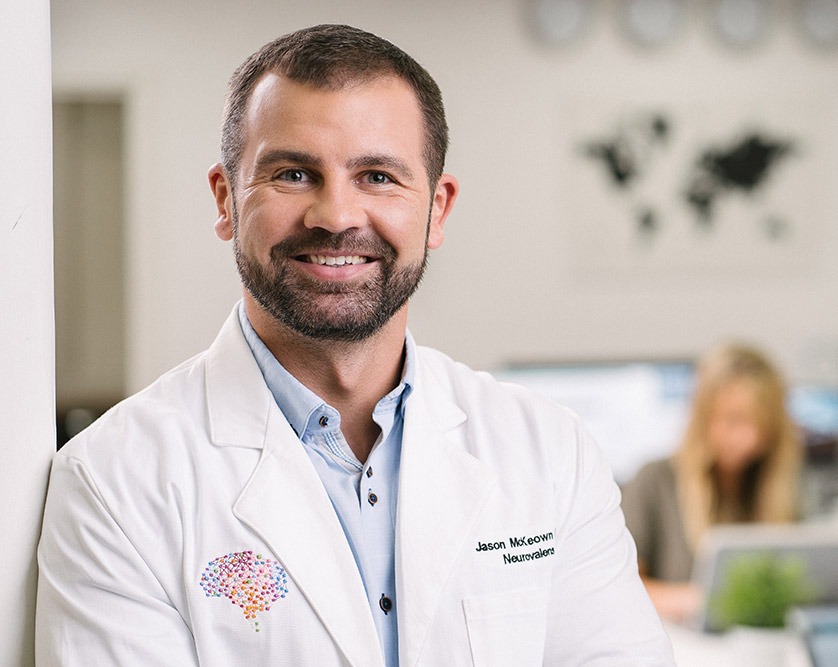 Our aim is to help people avoid sedatives and sleeping pills as they only mask the underlying problem and come with a host of nasty side effects
Dr Jason McKeown MD
Founder & CEO of Modius Sleep
Pre-order today to get...
50% discount on launch day (Nov 11th)

45 Day Trial. Love Modius SLEEP or your money back

Access to our members only Facebook community

Priority Shipping


(Early 2020)
How to secure this amazing offer
If you pre-order today, you'll pay a total of $249 which is split into two stages
1. Pay your $50 pre-order deposit today.
2. Next, we'll email you a unique link on launch day (11th Nov) where you can complete your order on Indiegogo and pay the outstanding balance of $199.
Hurry, the price will double to $499 once we launch on Indiegogo so don't miss out!
Modius SLEEP vs Modius SLIM
Whats the difference?
FAQs
Who is Modius SLEEP for?
Modius SLEEP is for anyone who has difficulty sleeping – whether you are someone who has trouble getting to sleep, wake up during the night and can't get back to sleep again, or constantly feel that you're not getting enough sleep.
9 million Americans and 20% of the world population use sleep medications, drugs or alternative products to manage their sleep. Modius SLEEP is a drug-free alternative that will positively influence the body's circadian rhythm rather than simply masking the problem.
How does Modius SLEEP work?
Modius SLEEP works by sending a safe electrical pulse into the vestibular nerve, influencing the areas of the hypothalamus and brain stem that control circadian rhythm and sleep patterns.
How does the pre-order offer work?
We will be launching our new Modius SLEEP headset on the crowdfunding platform Indiegogo on 11th November (where the original Modius SLIM was also launched, back in 2017).
If you take advantage of our pre-launch offer, you will be guaranteed to be one of the first people to receive a brand new Modius SLEEP headset when they are first shipped out in early 2020. In pre-ordering your headset, you are getting a 50% discount price of $249.00 with free delivery and priority shipping.
To lock in this heavily discounted pre-order offer, you will need to pay an initial deposit of $50 (or £40 if in the UK, or €45 rest of Europe). On launch day (11th November), you will then receive an email with a unique link so that you can complete your order on Indiegogo to pay the outstanding balance of $199.
Indiegogo is an American site where products are sold in USD. The pre-order deposit amounts are payable in either USD, GBP or EURO (depending on where you're ordering from), and the exchange rates were worked out at the time of issue.
Once the product is available (expected delivery early 2020), your order will be shipped by DHL Express.
When will I receive my Modius SLEEP headset?
The Modius SLEEP headsets are only available for pre-order at the current time. We would expect shipping to commence early 2020 and headsets will be shipped on a first-come, first-served basis. If you take up the pre-order offer, you are guaranteed priority shipping.
Is there a money back guarantee?
Yes. We fully expect you to be delighted with the results and want to keep your Modius SLEEP headset. However, if you are unsatisfied with your purchase for any reason, you have 45 days from the date you receive your headset to request a full refund.
Does Modius SLEEP track sleep?
No, Modius SLEEP does not track sleep. It is a headset intended to be worn before you go to bed which will help prepare your brain for sleep.
Do you wear Modius SLEEP in bed?
No, Modius SLEEP should be worn in the evening before bed, ideally as you are starting to wind down for the night. It is not intended to be worn in bed.
Will I still need to use sleep medication?
We would expect that you should be able to reduce your reliance on sleep medication, and hopefully in time not require any other sedatives or tablets to be able to achieve a good night's sleep.
How soon can I expect to notice the benefits of Modius SLEEP?
Some people may notice improvements in their sleep from as early as the first night or two. However, for others it will take longer – and there will be some people who's sleep will initially be more interrupted before it starts to improve. This is perfectly normal and it's worth persevering whilst the body adjusts to the vestibular stimulation.
If you find your sleep initially worse when starting to use the headset, we would recommend changing the time of day that you use it, so perhaps trying to run your session earlier in the day.
Can Modius SLEEP help with jetlag?
The headset is not being marketed as a cure for jetlag. However, it should work with your body to assist your circadian rhythm to get in sync again quicker than before.
If you have further questions you can reach us on live chat by clicking on the chat icon on the bottom right of your screen. We'd be happy to help!
PRE-ORDER TODAY FOR 50% OFF